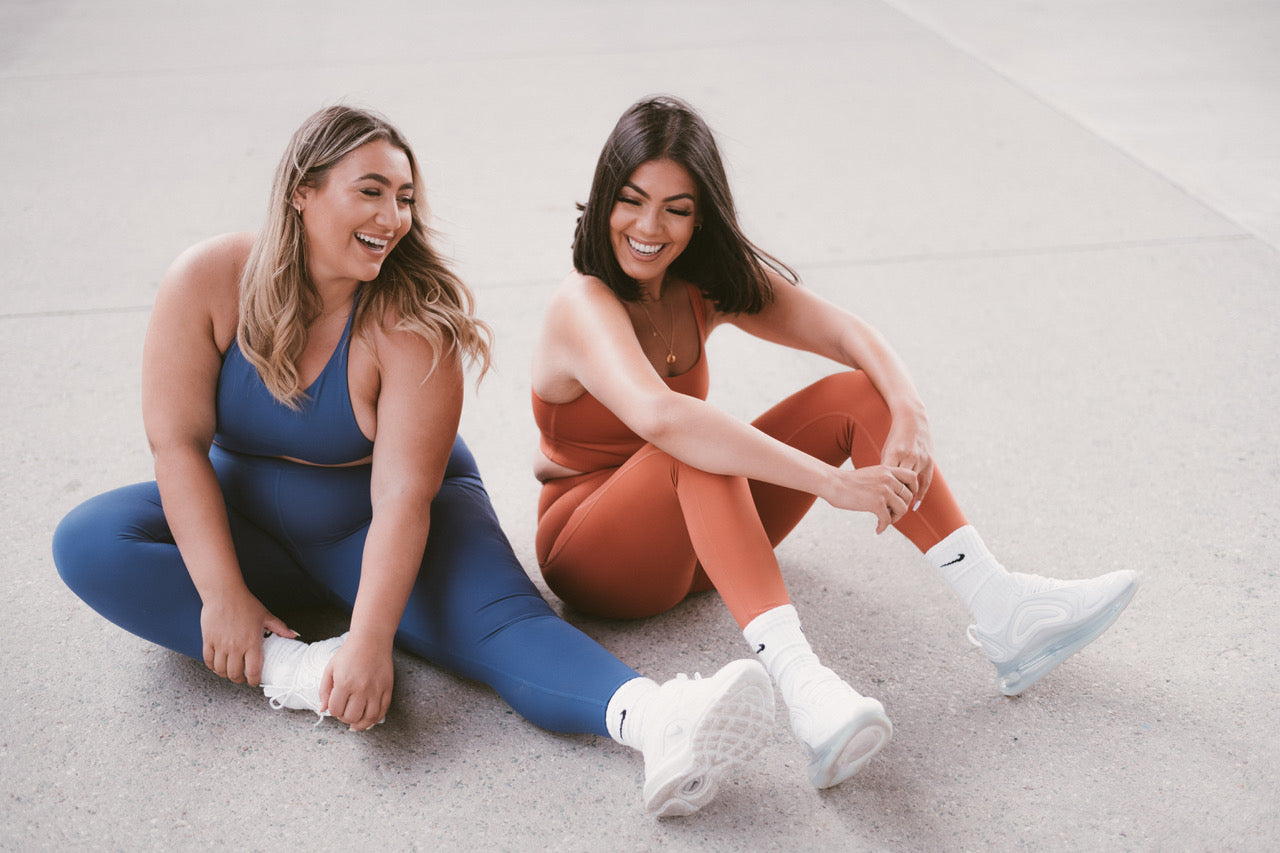 · By Megan Alexander
We chatted with PERMISSION owners, Amanda and Laura Santino
If you haven't yet scoped out the newest activewear brand that calls the corner of Ossington + Argyle home, you're in for a treat. We sat down with sisters, Amanda and Laura Santino, to chat the inspiration behind the brand, what it was like to open a business during a pandemic, and music + movement they're digging right now.
1. What's the story behind PERMISSION?
As each of our movement journeys blossomed, we became hyper-aware of the skewed ideals that the activewear industry presented. We knew things needed to change and set out to build a destination that we ourselves wanted to shop activewear at.
We created something that feels good and celebrates everyone, however they choose to be active.
2. Your current favourite way to move?
Amanda: At the start of the pandemic, I discovered a new found love for strength training. I started collecting equipment slowly, and now my home gym has become one of my favourite escapes.
Laura: This might seem simple, but walking has been my favourite way to move. A chance to explore, to take a business call on the go or to just listen to some good music.
3. Speaking of music: what's the soundtrack you're currently bumping at the store?
Amanda: WizKid - Essence (Official Video) ft. Tems
Laura: J Hus - Repeat (ft. Koffee)
4. What's been the biggest challenge in your business so far?
We set out to create a truly unique store experience, so when Covid forced us to look beyond our physical space, we were faced with the challenge of how to extend the PERMISSION experience across every touchpoint. We never imagined we'd be forced to close only three weeks following our launch and have to shift our business model. We looked at everything with a new lens and implemented new strategies that transcended beyond just the physical space. We always say if we can get past this, we are prepared for anything.
5. Any piece of advice for budding wellness entrepreneurs?
Hustle, but focus on taking care of your physical and mental health first. Don't neglect your own self-care needs. Your business and brand is only as strong as you are.
You can find PERMISSION at 127 Ossington Avenue or online at ownyourpermission.com