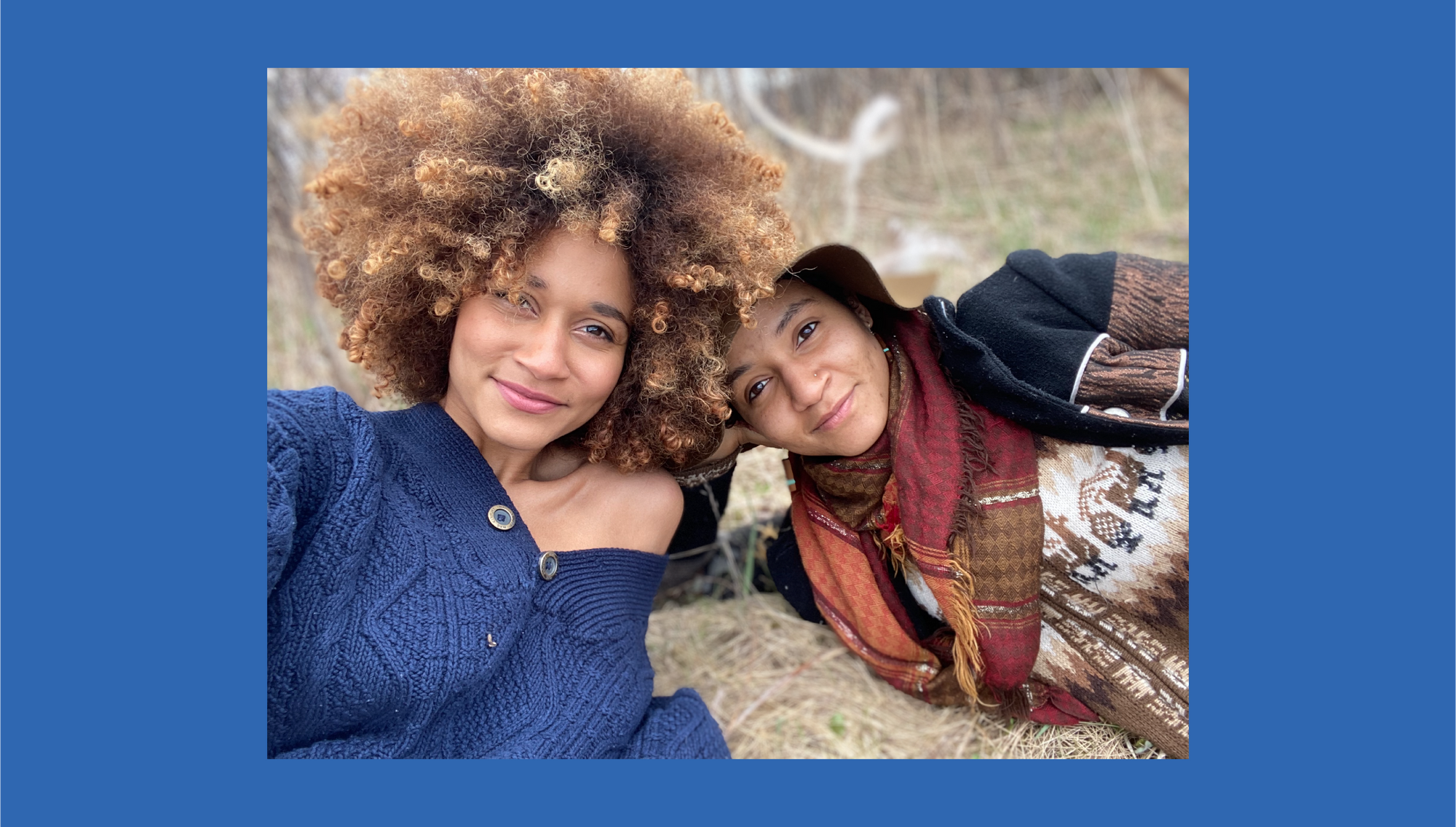 · By Megan Alexander
Make your mark on sustainability with Plasticfree Toronto
This guest article is written by Lindura from Plasticfree Toronto.
After 30 days trying to live plastic-free, my sister and I, co-founders of Plasticfree Toronto, realized it's not possible. Plastic is everywhere.
It's in the water, the fish, the soil, the air...basically, you're eating about a credit card's worth of plastic every week...as if there weren't already enough toxins to worry about! But the plastic you are consuming is really just the tip of the iceberg. In fact, the infamous garbage patches floating in the middle of the sea are estimated to make up less than 1% of the total ocean plastic.
Chart from WWF's No Plastic in Nature: Assessing Plastic Ingestion from Nature to People
Equally as devastating, but far less publicized is the effect plastic production and disposal is having on humans around the globe, namely in Indigenous and communities of colour (learn more about environmental racism from Maranda Miller, Isaias Hernandez or Leah Thomas). For example, Aamjiwnaang First Nation aka "Chemical Valley", located just a couple hours outside of Toronto, is home to the most polluted air in Canada, thanks to the 60 oil refineries and chemical plants surrounding it. Meanwhile, pipelines are being illegally forced through Indigenous territories in BC, Canada. Overseas, people are being buried alive in garbage landslides due to overflowing landfills, and toxic plastic rivers are contaminating drinking water supplies and croplands in Indonesia, the Phillippines, Thailand, Vietnam, and Cambodia - all countries to which we ship our waste.
Canadians produce the most waste per capita of any country, and in Toronto alone, we produce 10,000 tonnes of household garbage/week. In other words, we send 1 garbage truck to our landfill every 10 minutes. We have a waste problem, and we're mostly unaware of it because we are exporting it overseas to countries that only have the capacity to manage 30% of their own waste.
When it comes to managing our waste problem, the solutions are manifold, but taking ownership of our individual actions and our power to create change is a great place to start! Here are three ways to start living a more sustainable, low-waste lifestyle.
1. Swap your mindset
#sustainableswaps have become the poster child of the Western fight against plastics; brands selling colourful metal straws, bamboo toothbrushes and fanciful "zero-waste kits" have popped up left, right and centre. However, there is no way we can buy ourselves out of a consumption crisis, and unethically-made goods are still unethical, whether or not they're made of plastic. Don't get me wrong, tooth hygiene that doesn't devastate the planet is important! I am a fan of menstrual cups and metal razors (which will save me thousands of dollars over the course of my lifetime), but there is always a bigger picture to keep in mind. Long story short, if you think you need to buy a ton of stuff to start your plastic-free journey, we're here to bring you great news - you don't!
Lifestyle changes last way longer than "stuff", and the most sustainable items are the ones you already own. Getting into the habits of repairing your clothes when they rip, shopping at a package-free refillery (Click here for a Canadian list), or re-purposing an old t-shirt into a macrame plant holder can foster a mindset that will help us to build a circular economy, one in which things are designed to last.
Image of Lindura's bulk groceries: use reusable containers at bulk food stores to create less waste every time you shop.
2. Work together to increase access
When it comes to living low-waste, it's important to remember that not everyone has the same access to resources. Packaged foods are designed to be cheap, and healthy package-free foods are not accessible to all. Approximately 96 First Nations communities in Canada are still under Drinking Water Advisories, so you can imagine the impossibility of avoiding bottled water.
Time might also act as a barrier; it's great if you have the time to cook meals from scratch, or make DIY cleaning products and body butters, but don't get down on yourself for the things that are not within your reach. Lest we forget, our entire capitalist system puts profits over people and convenience over community, making it difficult to "do the right thing" even when it is an option.
Focus on what you can do. Use whatever privilege you have to create a just and liveable future for all. You can do this in many ways - by volunteering with grassroots organizations, sharing a home cooked meal with your neighbours, starting a community garden to increase fresh food access, donating to Indigenous activists defending their homes (and our home) from extractive industries, participating in Secondhand Sunday, or even encouraging a local coffee shop to start a mug library.
Environmental justice is Racial justice is Social justice is Migrant rights is Living wages is Housing for all is Food justice is Creating safe spaces...and the list goes on. We cannot hope to fix one problem without addressing the others.
3. Use your voice
There is a lot to learn + unlearn when it comes to waste. For decades, corporations have put the onus on consumers to stop "polluting" and start recycling, as if waste management is enough to solve all of our problems. The truth is that production needs to slow down, and waste must be designed out of the system. How do we create such sweeping change? By voting with our dollars and being loud about it.
Consumer choices affect corporate decision-makers. The more we support a circular economy by choosing to refuse and reuse, the more incentive businesses have to cater to our needs. However, until our governments start to back us up by putting regulations in place, the sad truth is that corporate giants like Nestle, Coca Cola, and Pepsico will move at a glacial pace to change their practices. They will publicly set goals to increase recycled content and change packaging design, and they will opt to invest $1.5 billion over 5 years to help manage the plastic crisis, but this pales in comparison to the $204 billion that has been invested in new petrochemical projects since 2010.
Mass media would have us believe that we are just consumers, but we can speak ourselves into existence as citizens, community members, and caretakers who speak up for one another.
Not sure what to say? Start here: Ask your government to ban unnecessary single-use plastics, like Melati and Isabel Wijsen did in Bali. Ask your government to ban certain items (e.g. mattresses, food, construction materials) from ending up in landfill, like they did in Nanaimo, BC. Ask your government to implement Full Extended Producer Responsibility.
Ask brands if you can return your empty containers to them for reuse (Make This Universe accepts mine), what type of packaging they use for shipping, or whether or not they have paid their factories for the orders they cancelled due to COVID-19.
Every action is a droplet of change, but together we make one hell of a tidal wave!