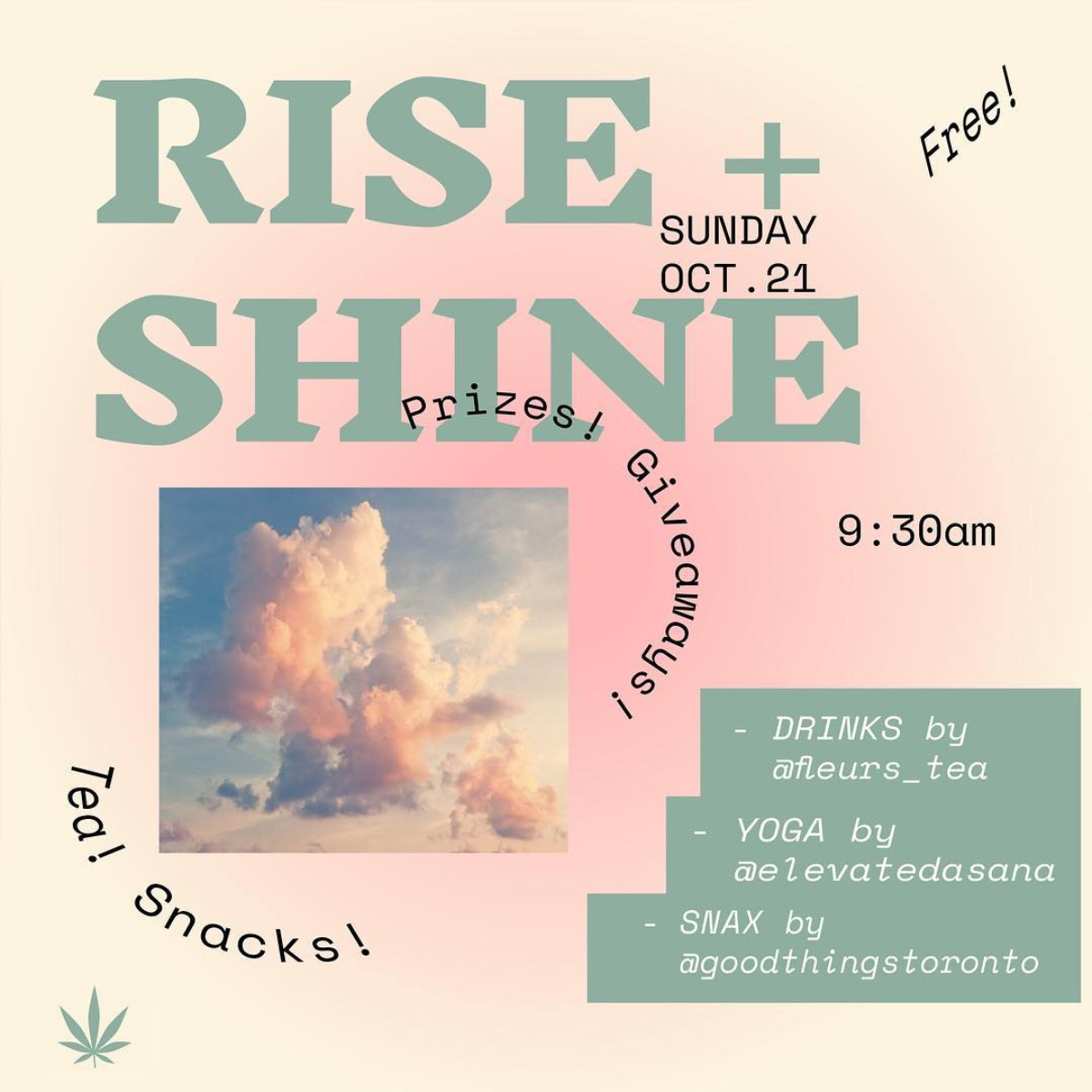 · By Megan Alexander
Rise + Shine
Come join us for a FREE class + snacks this Sunday at 9:30am in celebration of cannabis legalization and its heightened accessibility to the health and wellness community!!
The goodness doesn't stop there. You'll get CBD tea from Fleurs, vegan treats by Good Things and a MOVE + STILL class by Elevated Asana.
No signup required - first mat down, first to practice.