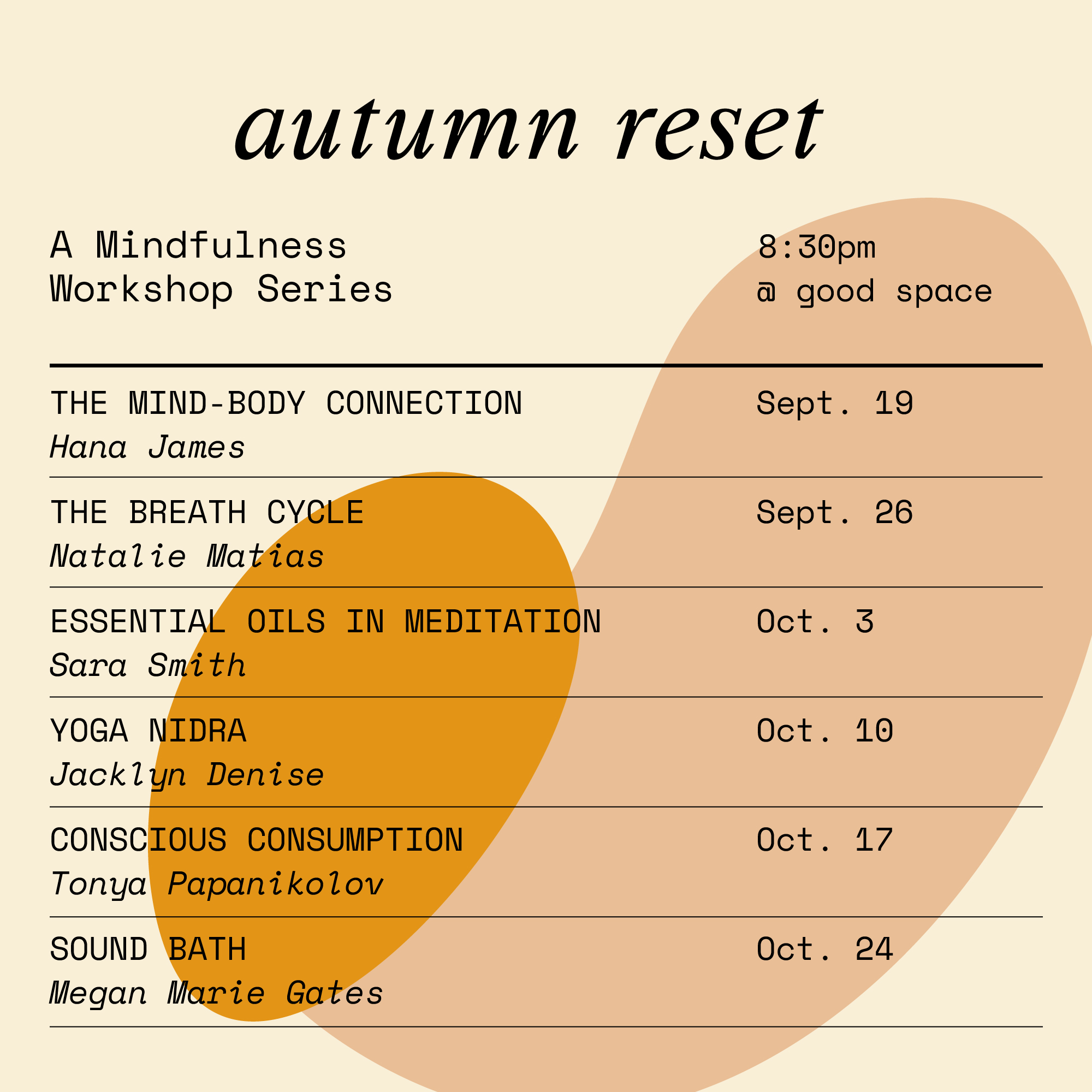 · By Megan Alexander
Autumn Reset
As summer *sadly* comes to an end, equip yourself with the tools to live consciously, gracefully and compassionately throughout the change of season. 
Each 90 minute session is centred around grounding activity and mindful learning. Get into the right headspace and learn how to shine from the inside out as the days eventually get darker.
$35/workshop or $180 for all six.