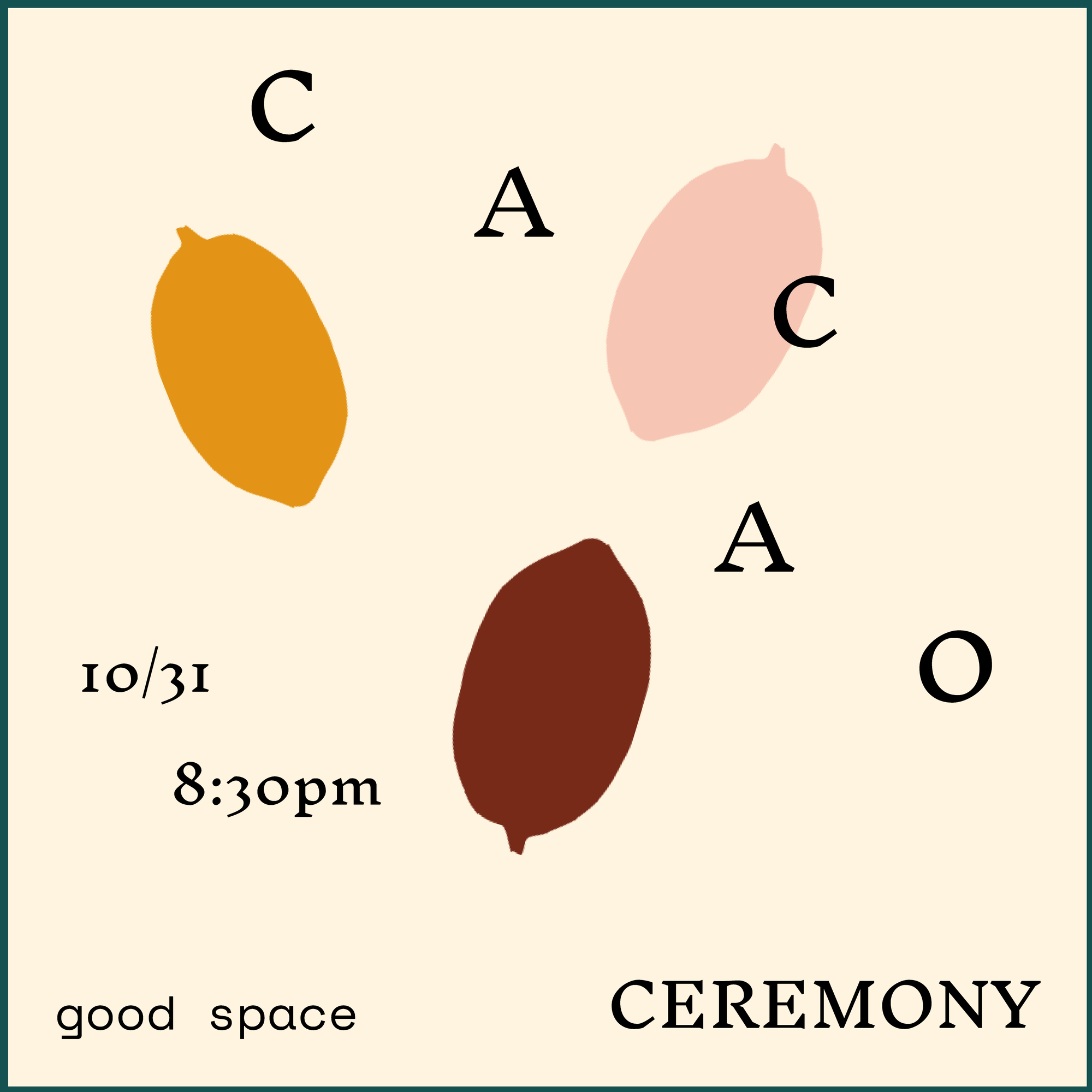 · By Megan Alexander
Cacao Ceremony
Join in the co-creation of a safe space within the lifted veils of Halloween (!) as we:
Connect to our centre
Clear energetic blockages +
Reach a state of heightened awareness.
Using
reiki, kundalini yoga and cacao,
expect to feel lifted through the setting of intentions + drinking of raw cacao, a powerful heart opener that paves the way for transformation through self-love. This magical (and yummy) elixir has been used for centuries to unlock euphoric states and release negative emotions + heart energy.
Come
clear-headed
and wear
comfy clothing
. Bring something meaningful to contribute to the altar, such as a ring, talisman or crystal. This is not for us to keep but for us to infuse. You'll take it back home with you: a little brighter + a little lighter.
Krista Schilter

 

feels the infinite pulse coursing through all that is and encourages her students to get curious about that which is unseen but felt; to negotiate polarities in some kind of way so we come out radiantly alive with a deeper connection and trust in self. She approaches the teachings with reverence and delight and endeavours to keep it light and full of support for our indivisible uniqueness.
Claudia Gaviria is a raw chef, yoga teacher, and nutritionist, excited to share her passion of the healing properties of natural foods. She is thrilled to offer this cacao ceremony as a spiritual fusion between foods, yoga, and healing. She will be setting the deepest intentions into a concoction of raw chocolate and autumn spices.
$30 w/ usual 15% off for Members.