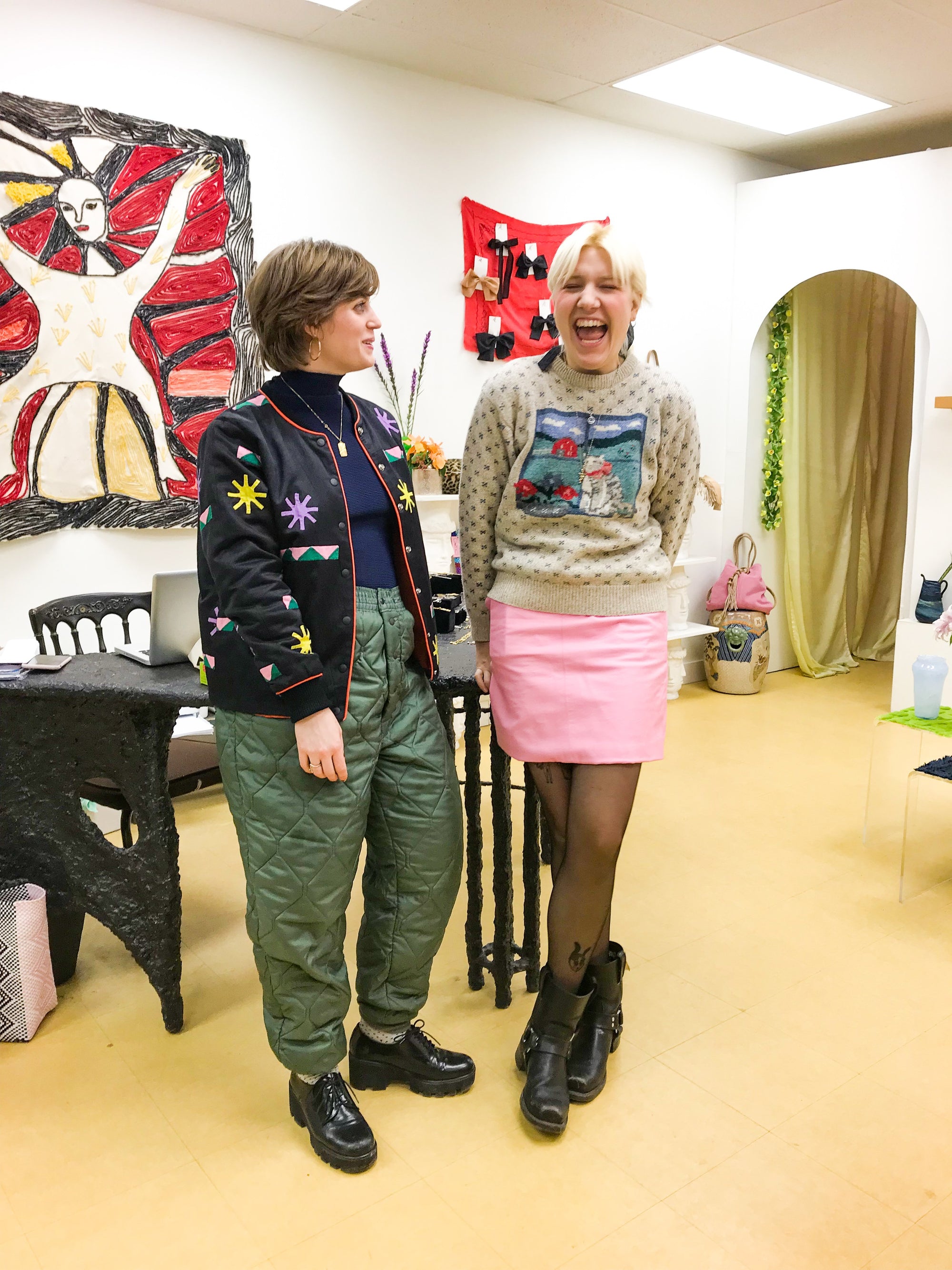 · By Megan Alexander
Interview with a good woman: Lee Dekel from 100% Silk
How did 100% Silk come to be?

I opened 100% Silk shop in August 2018 as a way to showcase my textile-focused clothing line among a group of artisans and designers from around the world who shared my ethos towards idiosyncratic beauty and craftsmanship. I wanted a space that felt like a world of it's own - that was luxurious, personal and welcoming to everyone all at once. 

What does a typical day in the life look like?

It looks totally different every day, because I have the shop and the clothing line. I try to just wake up, eat breakfast and then do as much as I can until I hit a wall. This could be prepping sets for a photoshoot, managing online orders or merchandising the store. It's also really important to maintain a healthy personal life. I'll never sacrifice a good meal, a night in watching TV with my husband and my cat or a chance to support my friends - everything can wait!
How do you maintain a healthy work/life balance as an entrepreneur/business owner?

By constantly asking for help! No aspect of 100% Silk could exist without my beautiful and generous community of friends and family. Drinking lots of water and exercising is also important.

What do you do to unplug + unwind?

It's almost impossible for me to separate myself from my work, much to the chagrin of anyone trying to have my full attention. Getting out of the city is as close as it gets though :) 

Any piece of advice for budding young entrepreneurs wanting to make their mark in the fashion industry?

There is no one way to do it - if something doesn't feel right to you that's probably because it isn't! Just try to find collaborators who feel the same way so you can push against this ruthless industry together. And don't be afraid to ask for advice.


Any self-care rituals you stand by?

I love the Province Apothecary natural facelift massage, it really gets the blood flowing and is 2 minutes of my day that always remain the same.

Anything new + upcoming with 100% Silk?

We have the most beautiful show up now from weaver and musician Anni Spadafora. Highly recommend taking a break from your day to bliss out on her work.