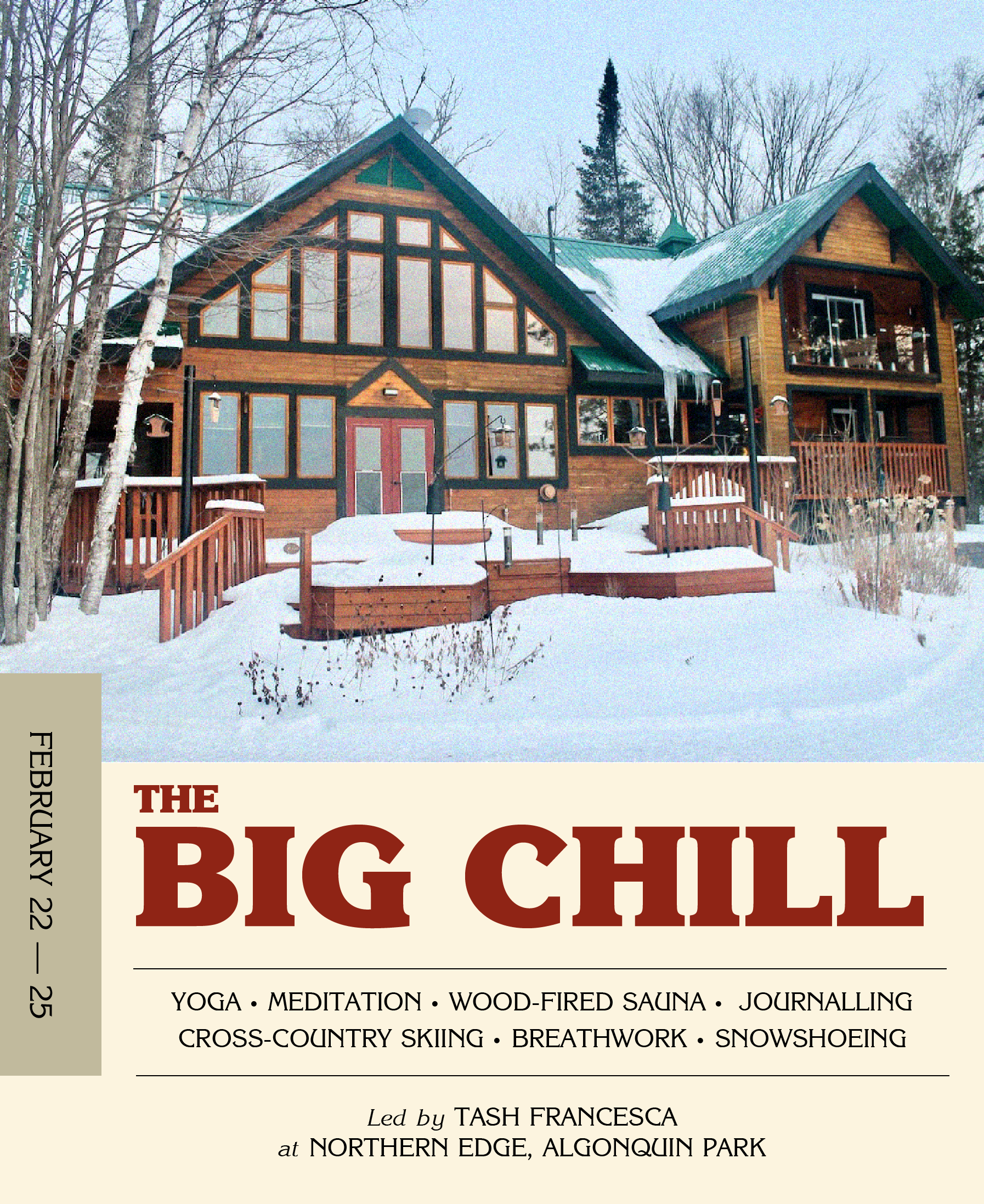 The Big Chill
February 22 - 25, 2024

Instead of treating the final days of winter like lingering dregs that you just need to get through, take charge of your energetic state and revel in the abundance that the Ontario wilderness has to offer.

Enjoy the reflective, inward qualities of the season with yoga, meditation, breathwork and journalling while nurturing your adventurous side with forest bathing, snowshoeing, ice skating and outdoor sauna sessions.

THE BIG CHILL is more than just a getaway: it's an opportunity for you to flip your perspective of these final dark days, create lasting intentions into the next season, relieve your nervous system of all the "grinning + bearing" that often accompanies winter, and cozy-down with genuine connection in community that will undoubtedly blossom into lasting friendships.
4 days + 3 nights at Northern Edge, Algonquin Park.
2 daily yoga classes: one more vigorous practice and one more restorative practice. Includes breathwork, meditation and sound.
3 nourishing meals / day plus snacks and tea. Accommodations made for any dietary restriction.
Outdoor adventuring: outdoor fire pit, snowshoeing, wood-fired sauna.
Space + time to journal, read, go inward and set intentions.
Sign up before December 1 and get a complimentary Good Space mockneck tee. We are so excited to share space together and co-create what we are sure will be a rejuvinating container for healing + joy!